Not too long to go. In fact, right about now (9.45am), but in ten days time, RC, Lex, Sami and I will be sitting in a car/taxi on the way to the airport, about to fly to LA!
I confess, I have my concerns. Not about RT or flying. (Hell, I cannot wait for RT!) Nope, see, it's the trip to the airport that worries me. Where are we going to fit all the luggage?
Quite apart from all the regular clothes we have to pack, there's a ton of other goods accompanying us on our trip. And remember, there are FOUR of us.
Let's get a check list out, and see what's coming along:
1) Promo material: postcards, bookmarks, magnets etc. (Oh, and for the record, this excludes the boxes and boxes and boxes of goodies waiting for us at Lila Dubois's place in LA.)
2) Tim Tams
3) Fancy dress items for all the balls. (Faery wings – you ever tried packing faery wings in a suit case? – mask, vampire  and Bollywood outfits.)
4) Tim Tams
5) Give aways/prizes/auction items: Including books, Tim Tams, Aussie knick knacks, Aussie treats, Tim Tams, tote bags (wait til you see the Diva tote bags Lex had made up), key rings etc.
6) Tim Tams
7) Freddo frogs (Chockies for the uninformed. The staple diet of the 1-8yr old Aussie population.)
8) Tim Tams
9) 10 pairs of shoes each. (What? One for every day we're away. At least.)
10) Tim Tams
11) Down ski jacket, winter boots and thermal underwear. (Have you seen the temps in LA? Last I checked it was like 10 C — in SPRING. I'm from Sydney. Weather just doesn't get that cold here!)
12) Tim Tams
13) Fave books for fave authors to sign. (Altho I might skip those and just buy some new ones while I'm there. Much more exciting that way.)
14) Tim Tams
15) Laptops. (Well, we have to check emails, post blogs, find time to write every day…)
16) Tim Tams
17) Books, E-readers and iPads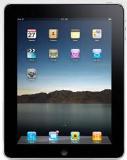 18) (Only added after publishing this blog, coz there had to be something I forgot!) Our own books!
Hmm, I think I may have covered the basics. In case I've left anything out, I'm off shopping today. I intend to walk each one of the five levels of Westfield's Bondi Junction (shopping center/mall), seeking out that one imperative item I know we'll forget.
Any suggestions? Any last minute requests? Anything we've forgotten? Like, oh I don't know, Tim Tams maybe?
Let us know. There's still time. Not much, though. JUST TEN DAYS!
😀
Jess